What if you could travel the world and experience destinations you never thought possible all while on a budget?


Maybe you...

--Think you have to be rich to travel

--Want to travel using points and miles but are confused and don't know where to start


--Think free travel sounds too good to be true


--Are overwhelmed by all of the information available on blogs and social media

But by...



--Learning about how credit cards and credit scores ACTUALLY work

--Developing a credit card strategy to earn hundreds of thousands of points and miles
--AND accruing points and miles through everyday purchases that you would make anyways

You can start leveraging credit card welcome offers and traveling free for years to come!



...without ruining your credit score
...without breaking the bank
...without racking up credit card debt
...without spending dozens of hours on Google trying to piece all of the information and rules together


Fast forward to now...

Combined we have saved hundreds of thousands of dollars in travel expenses and have made priceless memories traveling around the world!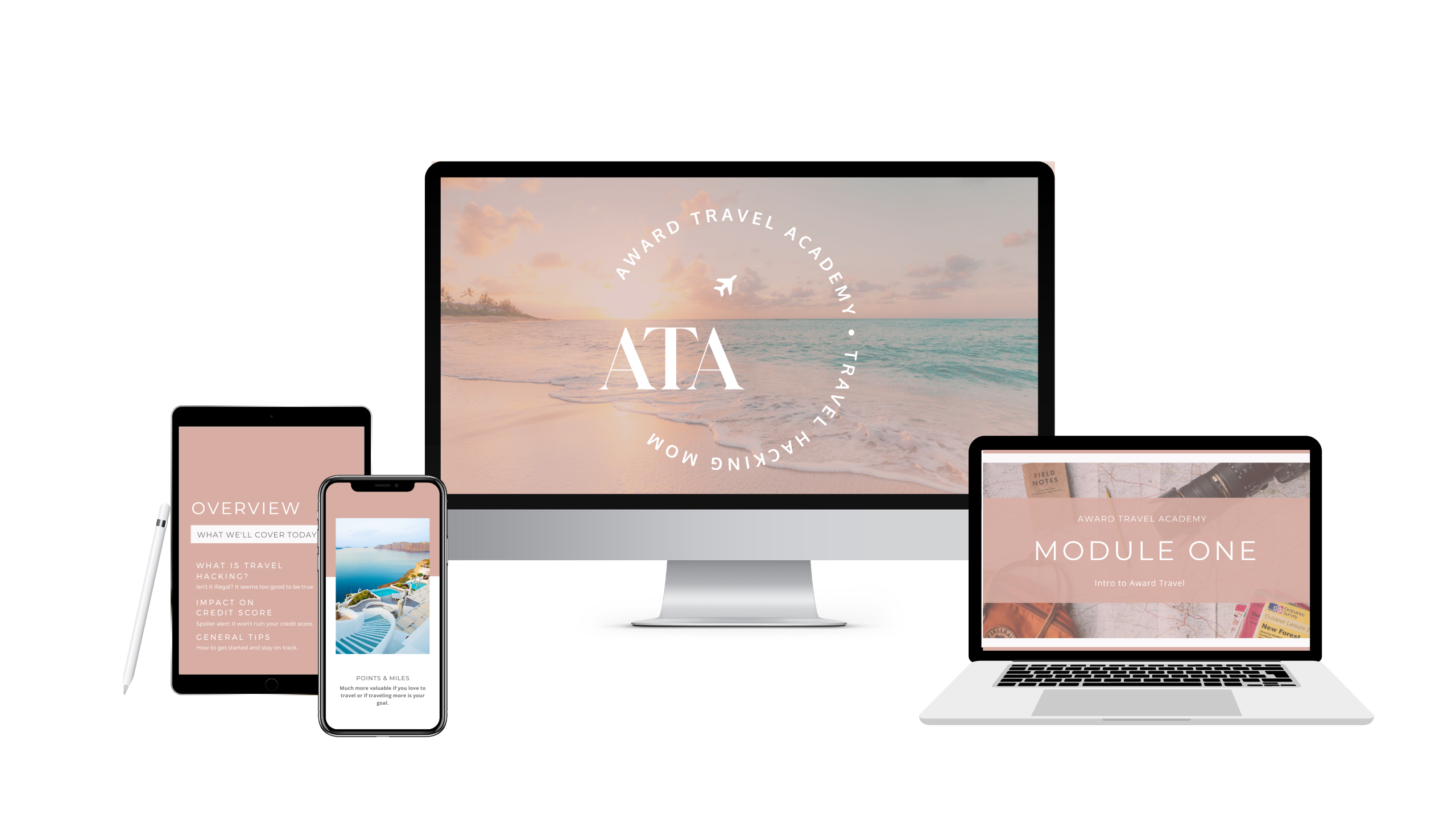 Introducing...


Award Travel Academy™



Hey!

We're Alex, Jess, and Pam! Credit card enthusiasts, wives, moms, and creators of Award Travel Academy™. We can confidently say that points and miles have changed our lives. If we can do it, so can you!


After initially being skeptical, we decided to give travel hacking a try, and we haven't looked back since. We're here to show you that by leveraging credit card welcome offers, you can turn your travel dreams into reality, too!


We now travel multiple times per year for nearly free...all made possible by points!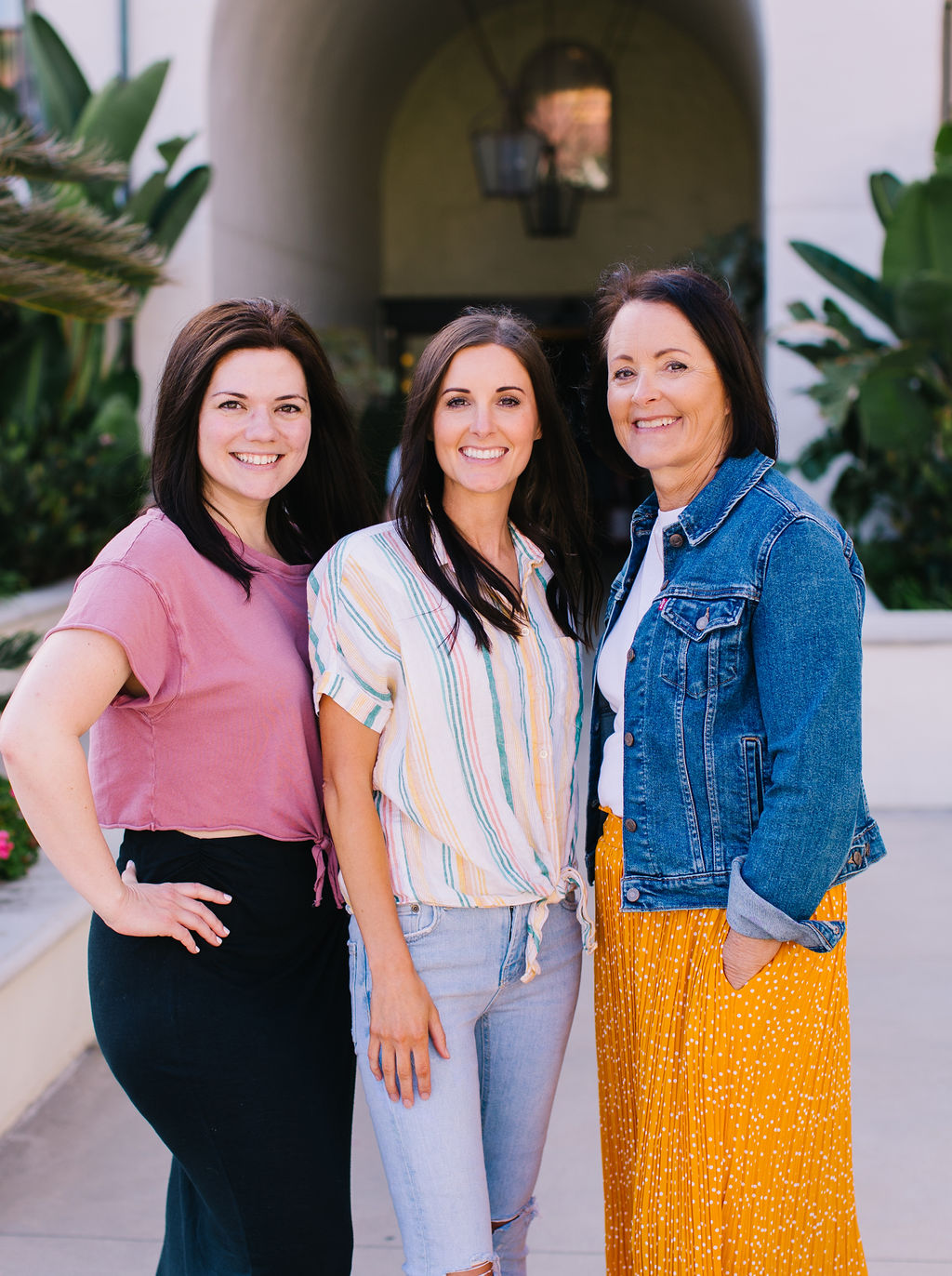 Award Travel Academy™ is a self-paced, 100% online program with a blueprint for taking you from confused about how to get started with points and miles or unsure of how to balance travel expenses with your budget...

Check out what others have to say...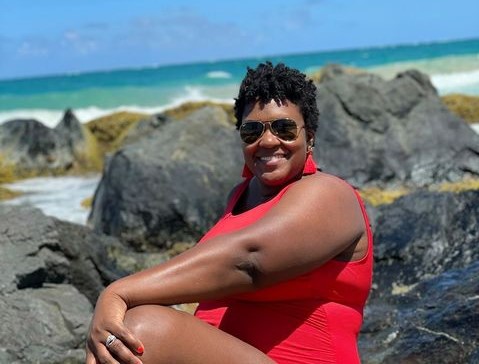 Madison J.
"I was very hesitant to open up credit cards for the simple idea of traveling for free - it didn't seem real. I was still a little skeptical and reached out to THM with questions. THM has been amazing every step of the way!! We're planning our first really big trip and will pay almost nothing for it!"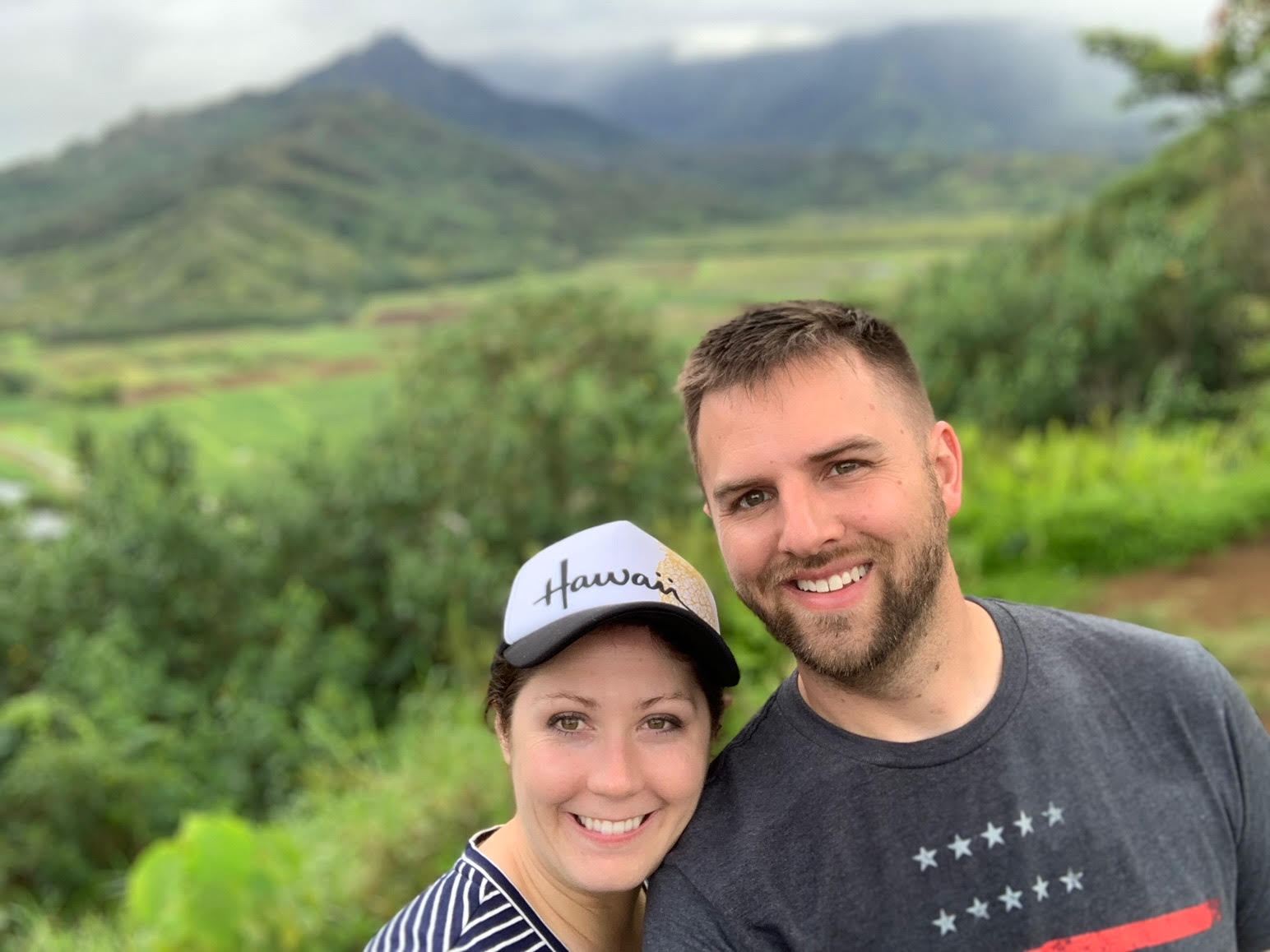 Tara J.

"Because of THM I was able to stay at the Grand Hyatt in Kauai (where we were treated like literal royalty) FOR FREE! Travel hacking at its finest. Thank you THM! I'm converted! Next up, ITALY!"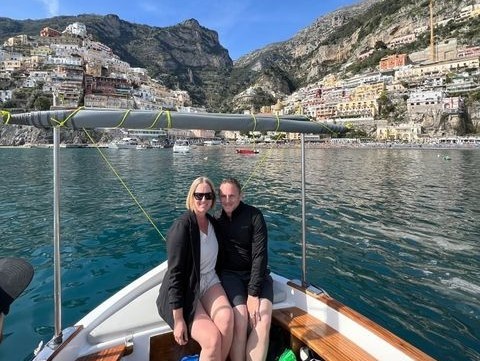 Katie H.

"As someone with no debt and one credit card for 25 years it was an adjustment, but THM made me feel safe about my choice to enter the points game. With their guidance, in less than 9 months, my husband and I went to Italy for 16 days and stayed in beautiful hotels in Amalfi, Rome, Tuscany, Lake Garda, and Venice. THM's guidance allowed me to get the flight and hotels free, and my credit score is still over 800!"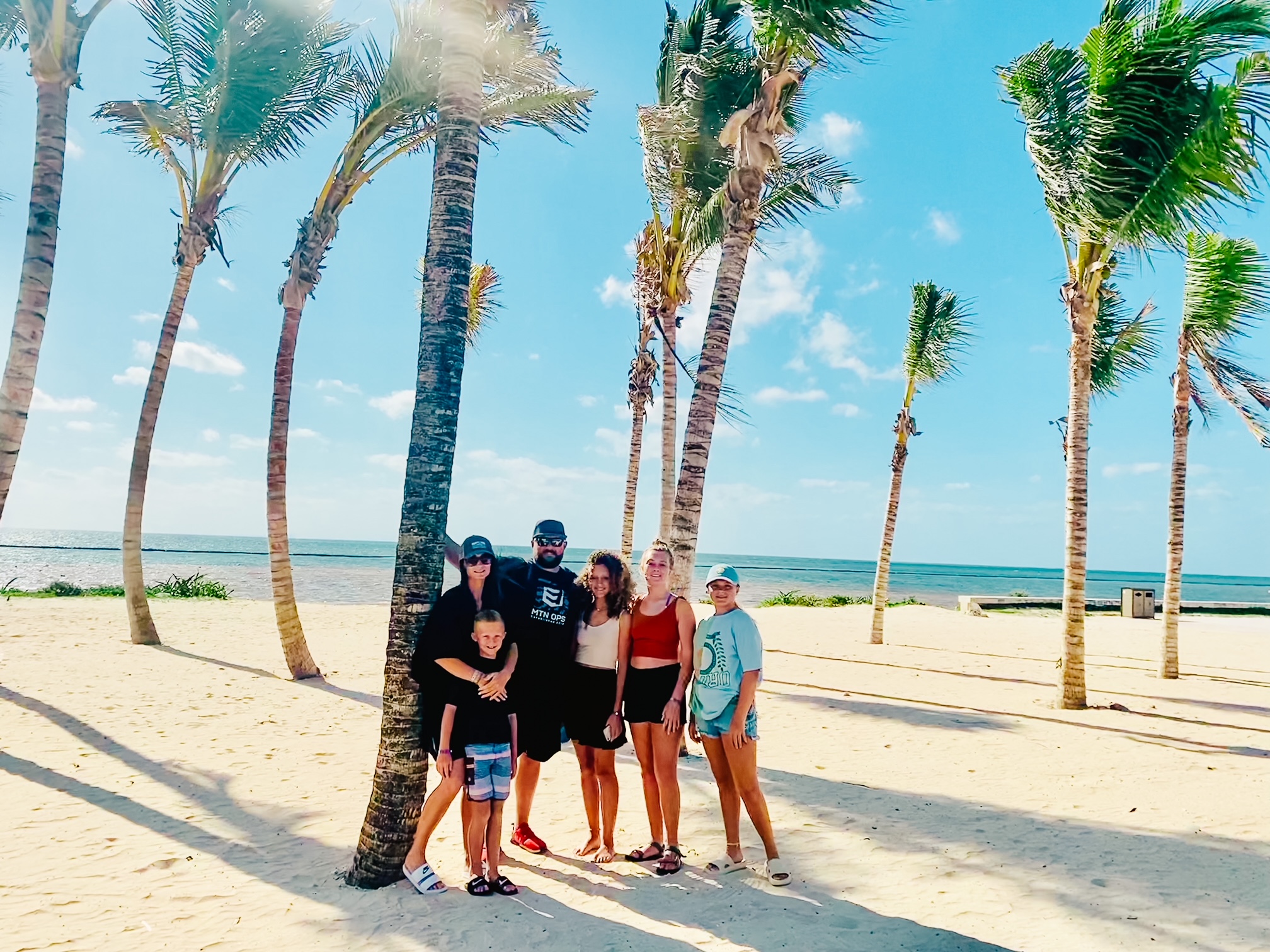 Caramie T.
"I was so skeptical about travel hacking and honestly clueless where to get started. I followed the process and have been able to fly my family of 6 to Cancun and have flights booked for my husband and I to Hawaii!"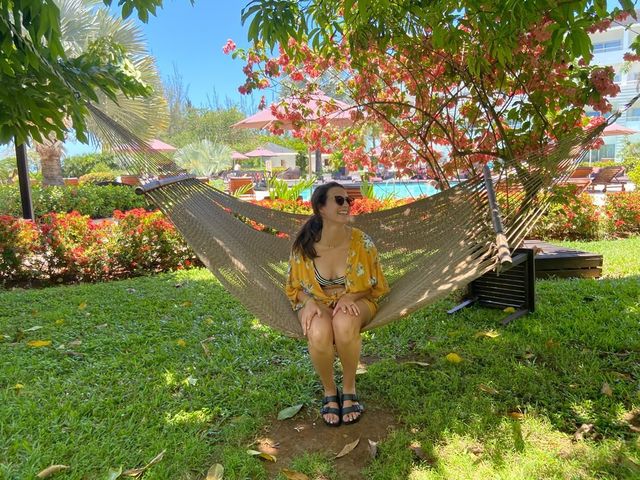 Brittany M.

"I am so thankful that I came across THM! I had previously signed up for credit cards with little to no welcome offers and I had no idea I was doing it all wrong! THM taught me that there's a better way and I'm so excited to share that I've earned welcome bonuses on two new credit cards! I was able to book a birthday trip to NYC for me and my husband with points — our flights and the hotel stay was fully covered!! I can't wait to sign up for my next card so I can earn another welcome bonus and explore somewhere new!"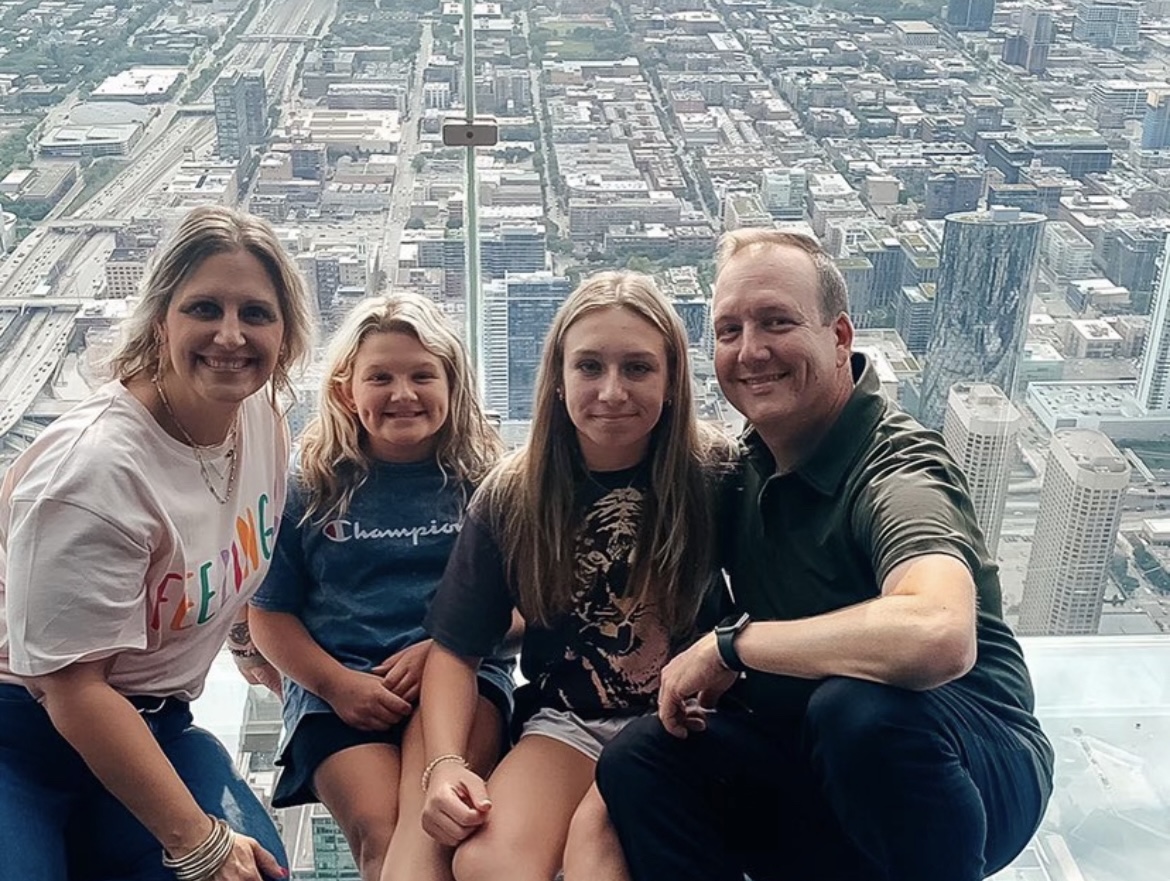 Jennifer M.
"I just saved $2K on flights DURING THE HOLIDAYS because of finding THM and taking their course! This doesn't even include the free hotels we've already gotten using points. I started travel hacking because I wanted to get free flights and hotel for our Disney trip. We have done that and so much more in less than a year! I recommend THM's course to everyone I know!"



Upon enrollment, you'll have immediate access to all course content, including...


🎧
Audio lessons


💻
Video tutorials


🔗
Helpful links & resources
👭
Private Facebook community
📱
Lifetime access on all devices
*including all future updates to the course*
Here's a Look at the Curriculum
Award Travel Academy™ is for you if...


✅ You're tired of putting expenses on your debit card and getting nothing in return
✅ You want to travel but don't think you have the budget for it
✅ You're ready to learn how to turn your everyday spending into FREE travel!
✅ You want to increase your credit score by charging everyday expenses to a travel rewards card then paying off the balance in full each month
✅ You're tired of Googling for answers and want RESULTS from a step-by-step online course


Award Travel Academy™ is NOT for you if...


❌ You have no desire to travel
❌ You are not able to pay your credit card balance off in full each month
❌ You are not eligible to apply for credit cards in the United States
❌ You are already a travel hacking expert

FAQs
When does the course start and finish?
You will receive immediate and unlimited access to all of the course content after course enrollment.
Will this course save me money?
Yes! For less than the cost of two round-trip domestic flights, we'll teach you how to develop a credit card strategy and leverage credit card welcome offers to save thousands of dollars on travel for years to come!
What if I want a refund?
Due to the digital nature of the course (and our confidence that you will love the course), no refunds will be issued under any circumstance. Please make sure the course feels like a good fit before enrolling.